An Afternoon with Will Millard
Join us on Thursday 14th October 2021!
Buy Tickets
An Afternoon with Will Millard
Join us onboard the Pride of Hull on Thursday 14th October, in our Show Bar, as we bring you an afternoon of adventure with BAFTA award-winning writer and explorer Will Millard.
Will loves to speak about his adventures, his expeditions, and his life spent living and working alongside some of the planet's remotest peoples. With first hand stories from a life spent among the last hunter gatherers on earth, this talk will be illustrated with footage from his critically acclaimed series 'My Year with The Tribe' and 'Hunters of the South Seas', including images from over a decade of leading expeditions into the last unknown.
We have a fantastic program of events for you to enjoy, including welcome drinks, lunch, an opportunity to shop in our World Duty Free store and a meet and greet session with Will himself in the afternoon. This is the perfect event for networking with likeminded individuals, who share a passion for exploration and Anthropology.
Tickets cost just £35pp and include welcome refreshments and a buffet style lunch. Find out more about this event below.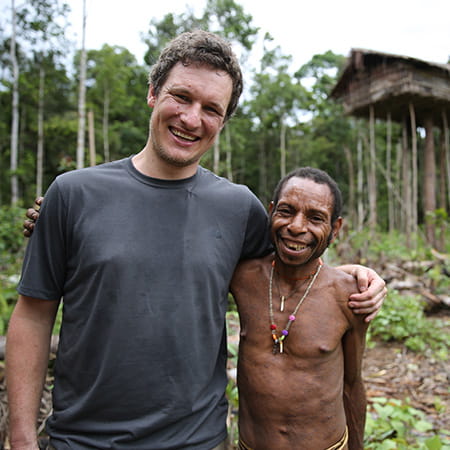 Date:
Thursday 14th October 2021
Location:
Hull port event – ship to remain in port

P&O Ferries

Terminal 1

King George Dock

Hedon Road

HU9 5QA
On Board Location:
Show Bar
Ship:
Pride of Hull
Timings:
10:30 - 15:00
Will Millard is an adventurer, writer, and broadcaster, who specialises in recording traditional communities within the South Pacific and remote jungle expeditions. His multi award-winning BBC television series 'Hunters of the South Seas' and 'My Year With The Tribe' saw Will immersed with some of the last remaining subsistence hunter-gatherer communities left on earth: the Bajau, who spend their entire lives at sea; the Lamaleran whale hunters, who survive by hunting sperm whales by hand; and the last traditional Papuan Korowai, who still call their treehouses 'home' and believe forest gods control their destiny.
Prior to his presenting career, Will spent his twenties exploring the interior of New Guinea in search of long-lost tribal trade routes and made the first solo raft descent of the jungle river that splits West Africa's Sierra Leone and Liberia. He writes regularly for the national and international press, is a best-selling author and popular public speaker, and, when he isn't overseas, he presents documentaries on history, rivers, and angling, for BBC Wales and the BBC I player.

More info on Will can be find via his website: http://www.willmillard.com/about/
10:30 – Arrival
Please arrive 30 minutes before the start of the event to ensure all guests get through security and onto the ship in time.
Don't forget you will need some form of photo ID.
11:00 – Welcome Aboard
Help yourself to our welcome refreshments, purchase a drink from the bar and then grab a seat.
11:20 – Motivational Talk:
Go on a journey with Will as he speaks about his expeditions, and his life spent living and working alongside some of the planet's remotest peoples.
12:30 – Lunch

Enjoy a buffet lunch in our Kitchen restaurant.
12:30 – 13:30 – World Duty Free Shopping
Be quick and go grab yourself a bargain as our World Duty Free beauty and confectionary shops will be open for one hour only.

Top tip: Why not reserve you're shopping online before the event, and collect in store.

Start browsing the Reserve & Collect website today ahead of the event, to discover 1000s more products at great value prices
13:30 – Q&A session with Will Millard
Make sure to get your questions ready, as Will returns to the stage for a 30 minute Q&A session.
14:15 – Meet & Great
Will Millard will be available for the next 45 minutes, feel free to have a chat, take a picture or purchase a copy of his bestselling book. Alternatively, take the opportunity to network with likeminded individuals.
15:00 – Home time
From everyone at P&O Ferries, we hope you had a great time and we look forward to having you onboard with us at another event in the future.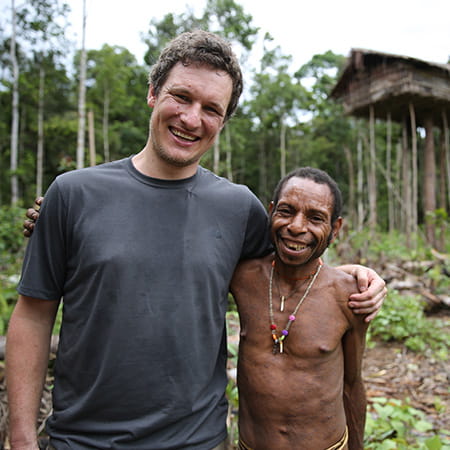 Need help ?
View our Frequently Asked Questions before travelling with P&O Ferries.
Help Centre
Contact us