Travel Planning
Whether you're planning your first road trip abroad, booking a family holiday, or travelling for business, we've pulled together all the information you'll need below to make your ferry crossing run as smoothly as possible.
So what are you waiting for? Book your next trip with P&O Ferries today.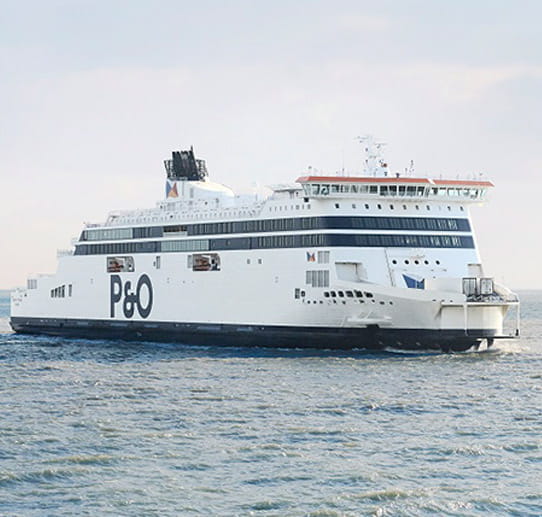 Planning your journey
Our Travel Information hub provides you with all the information you need for travelling abroad. From Sailing Times to Port Information and Accessibility, you'll find all you need to start planning your trip to Europe. Don't forget to check out our Brexit Checklist and our up to date Covid-19 information hub to help with your travel planning!
Once you've got your travel basics sorted, there are a few more details you might want to think about when making your booking. Escape the crowds and experience the luxury and comfort of travelling in our Club Lounge, when you travel from Dover to Calais with us! You can add Club Lounge to your booking during the booking process.
You may also want to think about Foreign Currency and Travel Insurance. With our P&O Ferries' reserve and collect service, not only will you avoid a commission charge by reserving online, but you'll also avoid the queues! Simply order online and collect on the ship from our Bureau de Change during your crossing.
So, whether you're holidaying in the Alps, taking an adventurous road trip, or simply taking advantage of duty free on a day trip, our travel essentials and crossing upgrades will ensure you have a carefree trip. Below we've compiled a list of our Top Tips for travelling abroad - including travelling with your pet.
---
Choosing your ticket type
We have three ticket types available to choose from on our Dover to Calais route, to allow you to tailor your trip to your own travel needs!
Our Saver ticket is our cheapest non-refundable ticket. Travel as booked, simply book and go. Cancellation and Amendment fees apply.
If you're looking for some additional peace of mind, our Standard Flexi is our best value flexible ticket type. Allowing you to sail within +/- 4 hours of your booked sailing time (subject to availability), and with no amendment fees* you can travel with assurance that should you be slightly delayed in your travels, you can hop on the next available sailing.
Love the freedom of the open road or unsure on your travel plans? Then our Fully Flexi ticket is just for you! For complete peace of mind and total flexibility, our Fully Flexi ticket is fully refundable and you can travel on any departure time that suits you (subject to availability)! Allowing you to take the scenic route home at a leisurely pace, our Fully Flexi tickets give you greater flexibility to your journey, so you can spend more time sightseeing.
For more information on our ticket types, visit our terms and conditions.
*just pay the difference in ticket price
---
Travelling with a vehicle
Travelling by car, motorbike, or even if you're bringing a caravan or motorhome, there's no need to worry about a thing. We've got you covered in our comprehensive guides – find out all you need to know when making your booking, arriving at the port, what to bring with you, and more.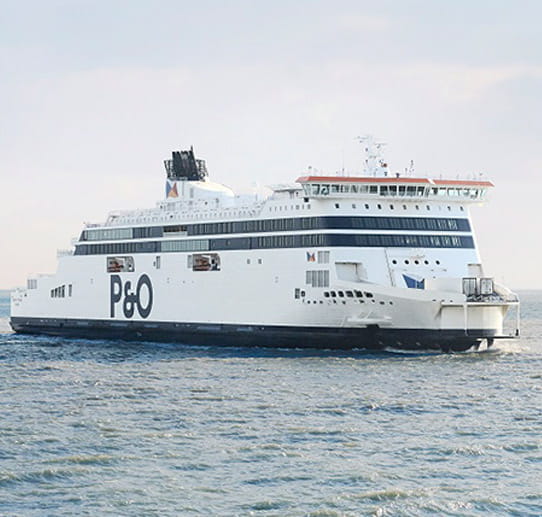 Need help ?
View our Frequently Asked Questions before travelling with P&O Ferries.
Help Centre
Contact us