Travelling with a Car to France
Travelling with a car to France will give you the opportunity to explore at your leisure with no schedules or timetables to worry about.
Whether you're planning to stay and explore the different regions of
France
or go further afield and explore a neighbouring country, the choice of yours. When you travel with your car you have the freedom to do as little or as much as you want.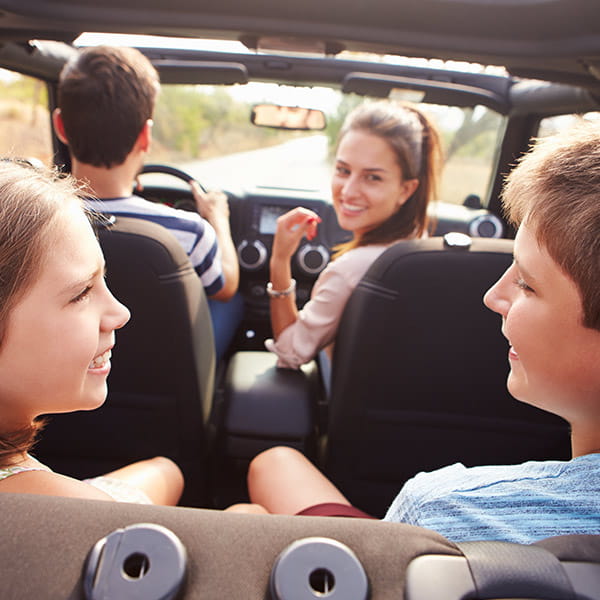 When you arrive at the port, follow the signs to 'the vehicles with reservations lane'. When you check-in, staff will be on hand to tell you where you are going and help you navigate around the port. You will be given information about which lane you need to be in for boarding and, when ready, staff will direct you on board the ship and to your parking space.
Before heading up stairs make a note of what colour staircase it is, so you can easily find your way back to your car!
When the ship is close to port and we are ready to start preparing to disembark, an announcement will be made asking customers to return to their vehicles.
To access the car decks, please locate the coloured zone or lift that you originally used to get to the passenger deck. If you are unsure of where your zone is, there are deck plans located around the ship detailing the different zones to help you. If you are unable to find one, please ask a member of staff who will be happy to show you to the correct zone. Once on the car deck, please locate your car while taking care when moving between vehicles.
When we're ready for you to disembark the ship, our staff will direct you.
If you have chosen to add Priority Boarding to your booking, this will mean you will be one of the first off the ship, giving you a head start on that open road!

One of the benefits of travelling with a car is that you can take as much luggage as you can fit in your vehicle, meaning you have no restrictions on the amount you pack. If you're buying stuff on board then you can request for it to be taken to your car for you, if you're doing a round trip.
Something else you should check before travelling to mainland Europe with your car is whether the country you're visiting, or any that you'll be driving through, have any specific rules that you need to follow. Find out more by visiting our Driving in the EU after Brexit page.
Driving in France
When driving in France you are required to have a European Driving Kit, which includes the following items:
Reflective jackets for each occupant of the vehicle
From 28 September 2021, the distinguishing mark, (or national identifier), displayed on vehicles registered in the United Kingdom that are driven abroad will change from GB to UK. This means that from 28 September vehicles registered in the UK must display the letters "UK" when driven abroad (excluding the Republic of Ireland). The identifier can be incorporated in vehicle number plates (along with the Union flag) or as a separate sticker.
Vehicle Registration Document (V5C), or if the vehicle is rented or leased a Vehicle on Hire Certificate VE103B which can be obtained from the company who you leased or rented the vehicle from. Your vehicle could be seized if you are unable to prove that you have the owners permission to take the vehicle abroad.
Breathalyser/alcohol test (recommended but not a mandatory)
Spare bulbs (recommended but not a mandatory)
Snow chains (if visiting in the winter in some areas)
Please note: UK drivers are no longer required to carry a green card or an international driving permit to drive in the EU (exceptions apply). Find out more about driving in the EU.
Last updated 5th August 2021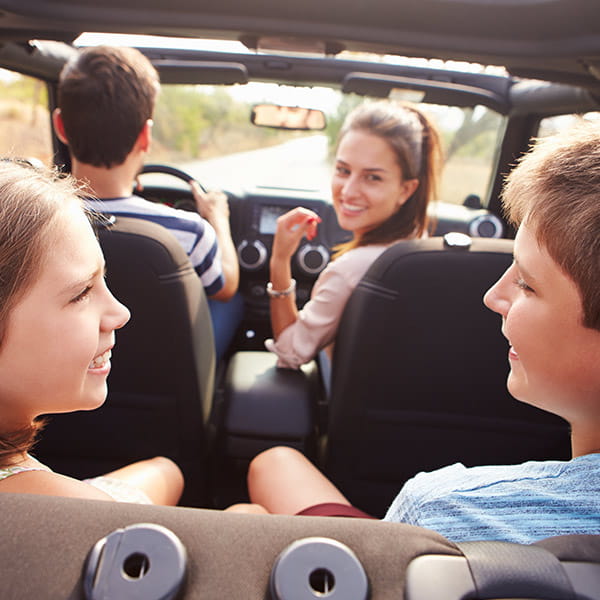 Need help ?
View our Frequently Asked Questions before travelling with P&O Ferries.
Help Centre
Contact us