Ferry to Ireland with a Caravan or Motorhome
Getting a ferry from Scotland to Northern Ireland with a caravan or motorhome couldn't be easier with P&O ferries. Book direct with us to get the best deal when you're planning your next trip.
When you arrive in Larne you're only a 30 minute drive from beautiful Belfast, a real melting pot of culture and definitely not one to miss on your trip.
If it's countryside you're after then you'll love exploring the Mid and East Antrim region, characterised by rolling hills, idyllic loughs, and the impressive Causeway Coastline.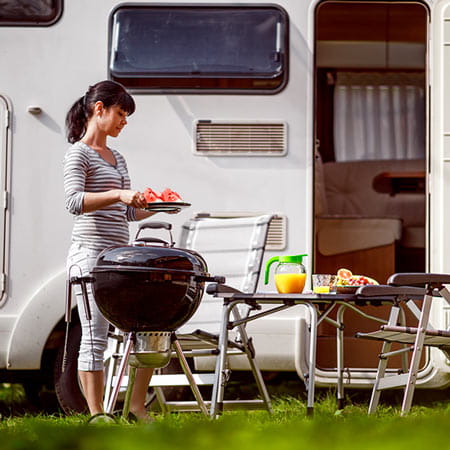 When making your booking you need to make sure you select the correct vehicle option.
You will also need to make sure that you've properly calculated the right size dimensions, especially when you've got a caravan attached to a car.
Before setting off it's a good idea to double check that you're fully covered by your travel and breakdown insurance for driving with a caravan or motorhome.
You should also make sure to get your vehicles serviced before travelling.
When you arrive at the port our friendly staff will direct you into the correct lane for boarding after you've checked in.
Don't forget to put your handbrake on once you've parked on the ship!
A top tip from us is to make sure you make a note of what area you're parked in, as each one is colour-coded to help you find your way back to your vehicle at the end of the crossing.
An announcement will be made when you need to return to your car.
When you get to your car, please don't turn your engine on or start moving off the ship until you're asked to do so by our staff.
Once you're off you're free to start your Irish adventure!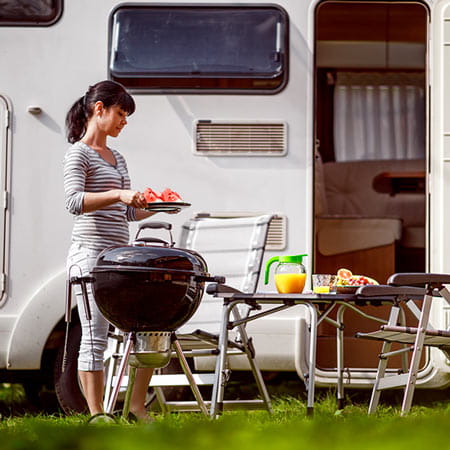 Need help ?
View our Frequently Asked Questions before travelling with P&O Ferries.
Help Centre
Contact us