Travelling with a Motorbike to France
Travelling from England to France with a motorbike gives you the freedom to explore without the hassle of sticking to any timetables.
If you are just going over to France or travelling further afield to see neighbouring countries, the world is your oyster to see and do as much as you want.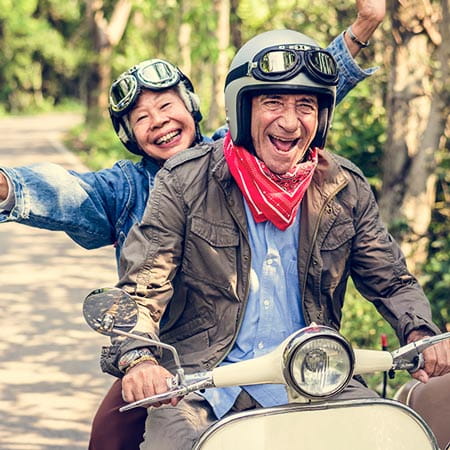 As you arrive at the Port you should follow the signs to the 'vehicles with reservations' lane.
There will be friendly staff members on-hand to help direct you into the correct lane and when and where to board the ship.
Do make a note of which colour staircase you use to reach the passenger deck, so it is easy for you to find your way back to your vehicle!
An announcement will be made when the ferry is approaching Calais telling passengers to return to their vehicles.
At this point you can head back down to your motorbike, but please make sure you wait for further instruction before turning on your engine.
Once you leave the ferry and go through Passport Control you're free to start exploring!
Required equipment for driving in Europe:
Reflective jackets (one for each passenger and stored within reach in your vehicle)


Warning triangle (compulsory in most countries)


Safety helmets are compulsory for riders and passengers of motorcyclists and moped users


Headlamp beam deflectors (or the ability to adjust the beam manually)


GB car sticker


First aid kit (compulsory in Austria, France and Germany)
Last updated 11th September 2020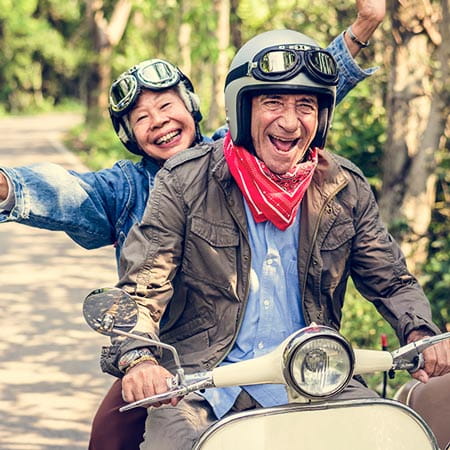 Need help ?
View our Frequently Asked Questions before travelling with P&O Ferries.
Help Centre
Contact us