Travelling with your Motorbike
Going from England to the Netherlands with your motorbike gives you a breath of fresh air to explore when and where you want without worrying about any timetables or schedules.
When you get off the ferry at Europort you'll be close by to Rotterdam which is a great tourist destination with plenty to do.
You may also want to take a trip to The Hague which is full of interesting architecture and history.
A trip to the Netherlands wouldn't be complete without going to Amsterdam, which is a beautiful place to visit with its cobbled streets and canals.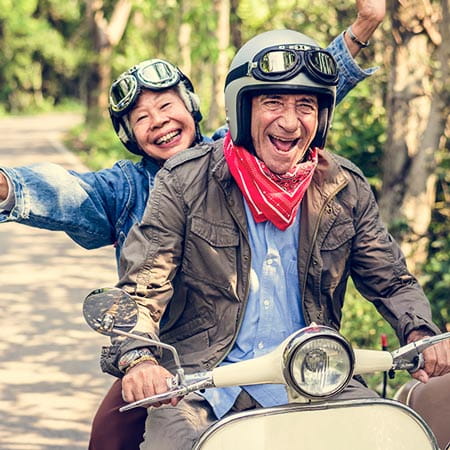 It couldn't be easier to travel with your motorbike on the ferry.
Simply follow the signs at the port to get in the correct lane to board the ship.
Our friendly members of staff will be on-hand to help with any queries you may have.
Once you've parked your motorbike, don't forget to make a note of the colour of the nearest staircase so you can easily remember of where you parked when you need to leave the ferry.
Now you are free to explore the ship, find your cabin, and discover all the wonderful entertainment there is to offer!
When the ship is approaching Rotterdam there will be an announcement telling you to return to your vehicle to get ready to disembark the ship.
Please do not turn your engine on until a member of staff tells you to do so.
Once you have driven off the ship you will be directed to passport control and after that you will be able to start your journey through Holland!
Required equipment for driving in Europe:
Reflective jackets (one for each passenger and stored within reach in your vehicle)


Warning triangle (compulsory in most countries)


Safety helmets are compulsory for riders and passengers of motorcyclists and moped users


Headlamp beam deflectors (or the ability to adjust the beam manually)


GB car sticker


First aid kit (compulsory in Austria, France and Germany)
Last updated 11th September 2020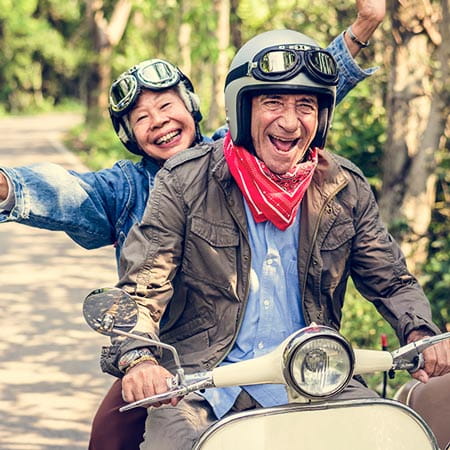 Need help ?
View our Frequently Asked Questions before travelling with P&O Ferries.
Help Centre
Contact us